The story goes, Rosemary (me, Bonnie Steiger) is consoling a friend, Sophia (Maggie Iamek) in my apartment due to the recent loss of her dog. A man who seems to regularly kidnaps dogs and ransoms them for a living has snuck into my apartment and taken Puppy (Gigi). I soon get the ransom call and the hijinx starts, including my having to borrow money from a loan shark/fixer, deal with a tall, dark, handsome and taciturn bodyguard, and get into some kinky situations which open unexpected vistas of opportunity.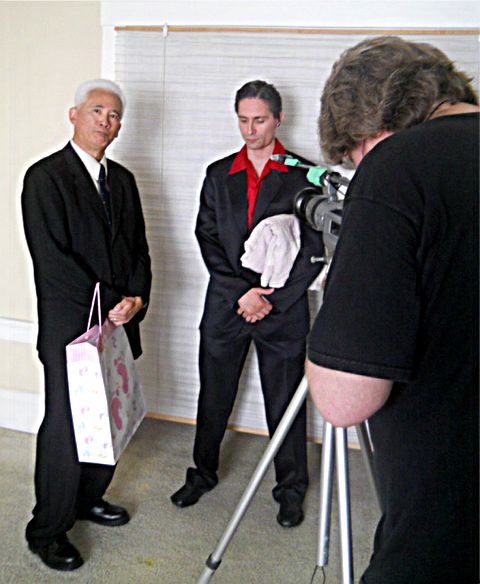 A client (Larry Kitagawa) discusses arrangements
with bodyguard Tiberius (Dan Tannehill).