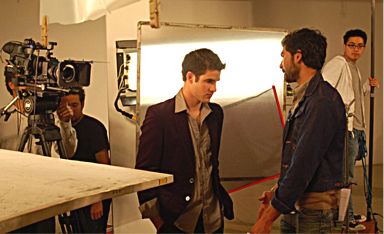 Walker's life stand-in, Elliott (Darren Criss -
Glee's Blaine Anderson, Kurt's boyfriend) with Victor
Walker asks his best friend, Elliott Richards, who has all the requisite characteristics minus talent, to be his stand in at all public events. Elliott gladly takes over Walker's life and a percentage of his fees. Elliott is the center of attention, getting the adulation of the public and romance in private.
Eventually, Walker gets jealous of his own life and wants it back. What will happen then?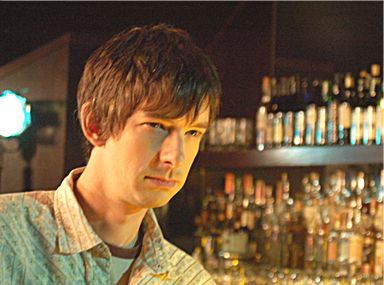 The brooding artist, Walker (Todd Brotze).