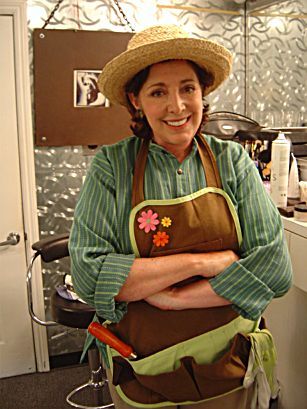 In the dressing room
getting final touches.
I felt a bit complimented because the original audition notice asked for a grandma, I applied, auditioned, got the job, and it was changed to gardener instead of grandma. Well, my time as grandma will come soon enough.
And I was paired with Kenneth Alexander, an actual basketball player. Though the kinds of things our bodies do are very different, we can actually sustain very similar injuries. I can't wait to see the ads which will be appearing in the Chronicle and www.SFGate.com to see what the injuries are.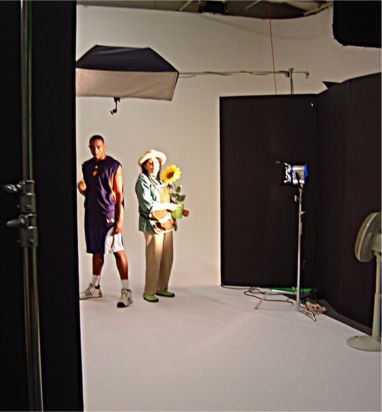 On the set.