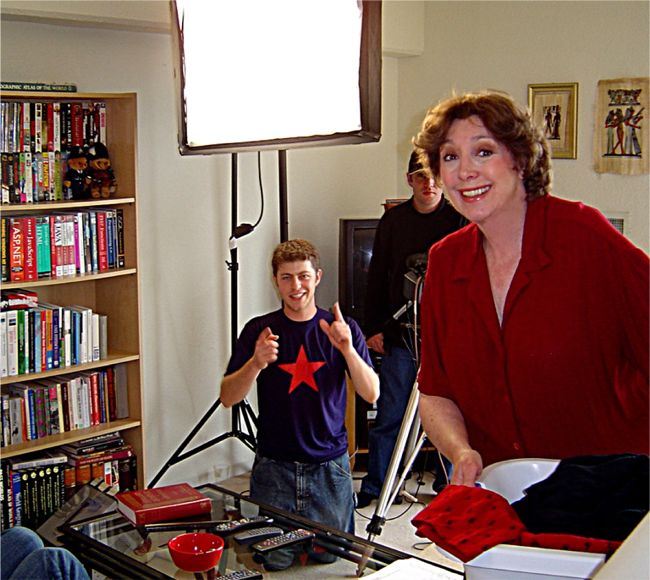 It took me a long time to finally
unclench that laundry basket,
but it was worth it.

I worked with T.J. Metz as Wilson, my telecommuting son, and Emily Black, the girl scout. I couldn't have asked for more professional co-thespians. To see the rest of the crew and their links, go to the movie's web site. Wish I could have met them all. The whole experience was brief, yet exhilarating. Oren, Ken and the rest of the crew knew at they were doing, stayed very close to schedule, made the atmosphere warm while professional. And the script was spare and right on target. No words wasted, point made. Christine Sweet kept telling us after every shot that we were all doing great. I did mention I'd prefer hearing it from the director, but appreciated the support. She was a wonderful booster. Ken Wronkiewicz not only did field sound, but provided great homemade chocolate chip cookies and hair-on-your-chest coffee. Bless him. He really cooked up some fine meals as well. Dara Goldberg did a great job on my makeup. I came in already done, having found if you come with a naked face to a set, some makeup people can really play havoc with you. She approved of my efforts, changing my lip color and touching up around the edges.