FLAKES: A few days before the competition, we all met to discuss the project, familiarize ourselves with each other. and the actors did some short scenes. Julie Day and I worked out a little bit and it was fun. On the morning of the shoot, Julie left a phone message with the producer that she was off to Hollister doing something else and hoped we all had a good time! Though Rachel called her several times, Julie would not answer her cell phone.
|
Fortunately, Phil's son's girlfriend, Star Ridgell, made a wonderful Patty, the keg standing niece along for the ride.
The day of the edit, Mitchell Covington, composer who agreed to supply the music, never showed.
Just wanted you all to know.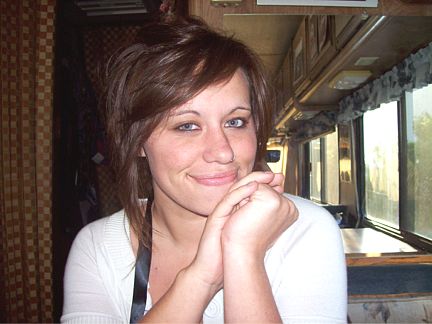 Star talking to me in the trailer.