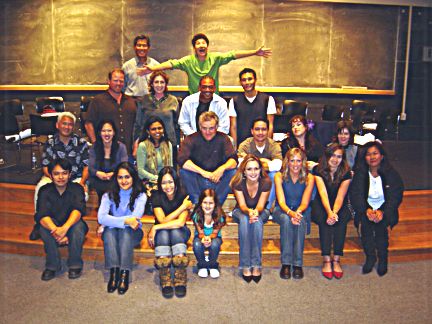 I'm second from the top, second from the left.
Mason Hsieh, the food delivery boy in the film
is about to bonk my head.
Here's the group photo from the run through. I knew Edward was serious when he called for a run through. Not all directors do that. Not only did he want us to read together, but he set aside a lot of time for us to mingle, meet and greet, hang, as it were. He fed us, too. It was a good idea and we all got a feel for each other.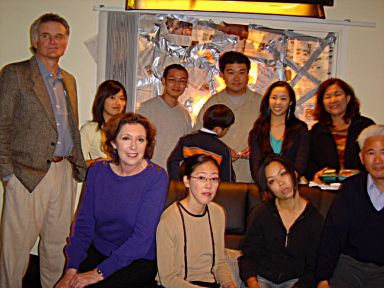 Another group shot at the end of the film.
And we're all still talking to each other.
I love that blue sweater; I'm a winter, obviously.