Roman Scott wrote a short film which, I have to admit, is a bit confusing to me. A cop is following leads on one crime, which takes him to a suicide and kidnapping. Throw in this classic film noir, a mysterious man (almost nameless, but named after the man who found him as a infant). This man seems to be omniscient and can sway people to do what's right. Unfortunately, he doesn't get to them until after they've done wrong.
I (Georgia) work for Derek as a secretary. Derek has kidnapped my daughter. The mysterious Thaao Deornelas (as Juan) convinces Derek to commit suicide. Juan also gives subtle clues to Inspector Stabler as to where my daughter is. Oh my.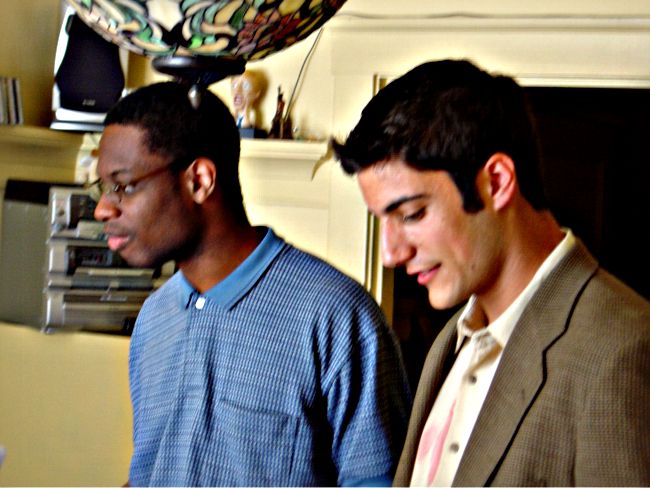 Roman left, works with Mark Grande
(as Inspector Stabler).