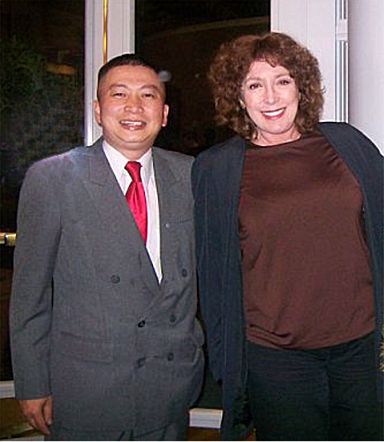 James Nguyen & me, Bonnie Steiger
I, Bonnie Steiger, have a very informative page regarding the production, Birdemic: Shock and Terror. You can go to: Birdemic Warning on Wetpaint.com to get a bit more back story on the film.
Finished in 2008, Severin Films picked up distribution for Birdemic: Shock and Horror in 2010. On the linked opening page to the Severin site, displayed are rotating photos of their film titles. I'm in the center of the one for Birdemic. Only having been an extra for one day, what an unexpected and very cool surprise.