Another year, another 48 Hour Film Project. Oh, I just love working in these competitions, not that I'm at all competitive. I leave that to the directors/writers who are looking for the big break, the glory, the exaltation of victory. If you don't know about the 48 Hour Film Project, it's a contest that involves making a short film within 48 hours. To make sure no one starts early, on a Friday at 5 p.m., all the contestants meet at a pre-arranged location and are told that all films must include the same: (1) prop, (2) character name and profession, and (3) line of dialogue. Each contestant reaches into a metaphorical hat and grabs a genre. Thus the filmmaking race begins. It ends 48 hours later on Sunday when the films are turned in for judging.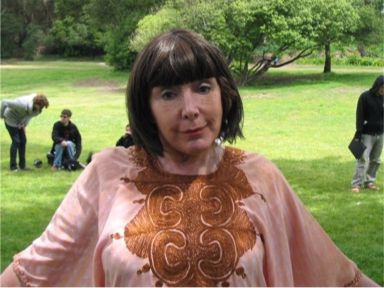 This is the dream sequence shot in Golden Gate Park
where I meet my pulp romance lover.