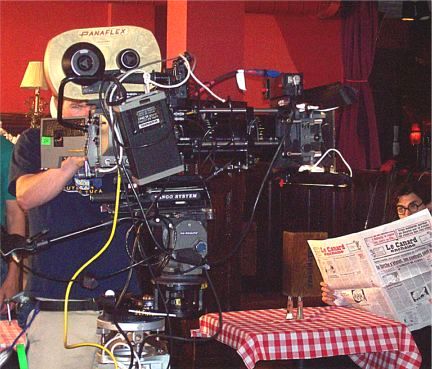 The 35 millimeter camera, god of film,
in the hands of Shawn Kim
I could easily do this again -- if asked. All us "atmospheric" people were made to feel very comfortable. There were endless craft table goodies, no attitude, fine company, and one 10 hour endless song to which I learned all the words. I love him, I love him, I love him.....
Check out the video by clicking the title, above. Don't blink or you'll miss me. Nonetheless, I repeat, I was a fine music video bartender!