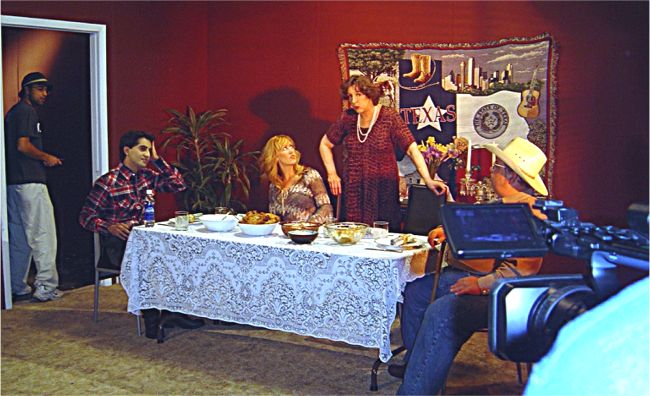 ;Left to right: Director Nikhil Prakash, Satt, Rana Kangas-Kent,
Bonnie Steiger, Robbie Lee, and the all important camera.
To avoid a confrontation for which she hasn't got the courage, she convinces Ameet, played by Satt, to dress like a cowboy and wear white face. Naturally, he is humiliated and embarrassed, but is completely bamboozled. But can he pass?
Here we sit around the dinner table, well, except for me trying to control the situation. Notice the tapestry depicting the best known symbols of Texas, temporarily donated by Robbie Lee who plays Buck the father, a native Texan. He even brought his own shotgun. Forget about Subcontinental Indian culture shock; I was just barely dealing.