The Edge Chronicles
Directed by Steve Zienka
Steven Zienka chose to adapt a scene from The Edge Chronicles, a series of children's books written and illustrated by Paul Stewart and Chris Riddell.
I play Spelda Snatchwood, a wood troll, and I have to tell my son, Twig, played by Spencer Neustadt, a number of very painful things. First, he has to leave home; he's 13, an adult, and must find his own way. He's not built for felling trees like his father, Tuntum. The cabin is too small for him; he's already too tall, though slim, not like wood trolls who are small and stocky. And the sky pirates, having seen him on a wood selling trip with his father, will come looking for him to take him away. Sky pirates are like that -- always abducting woodtrolls who never come back to tell the tale. 'By the way, you were actually found in the woods and are not our natural son!
I NEVER got my copy of the shoot from Zienka! and all contact information was changed. He better watch out for Sky Pirates himself.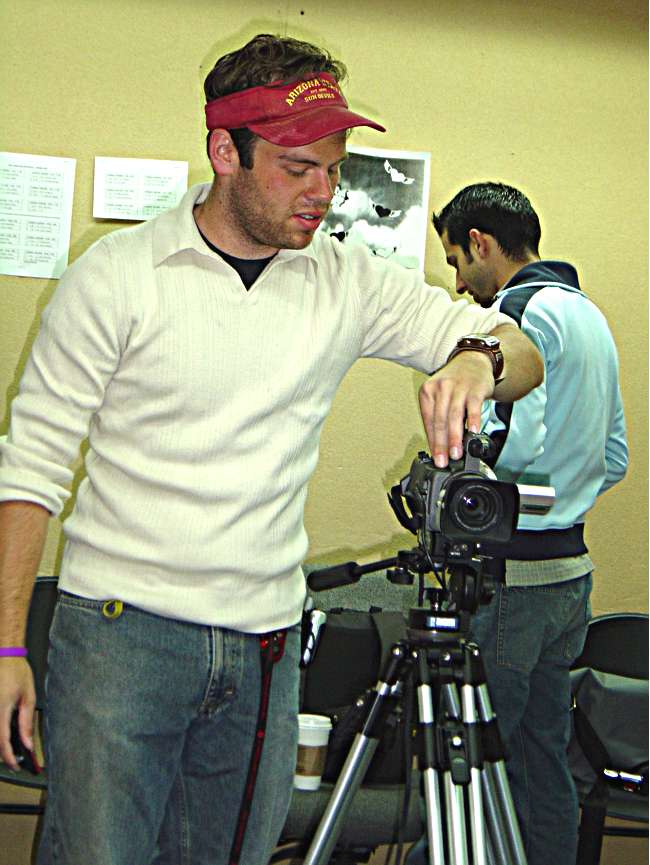 Steven Zienka, changed phone number
and email address after shoot.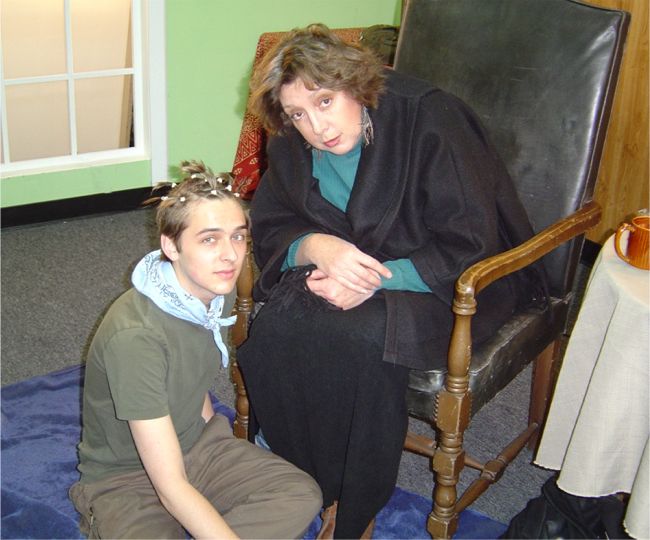 I used an Irish accent for the role, which showed even more differences between me and my son, played in American English. My face was swollen from dental infection -- I used it to enhance my character.