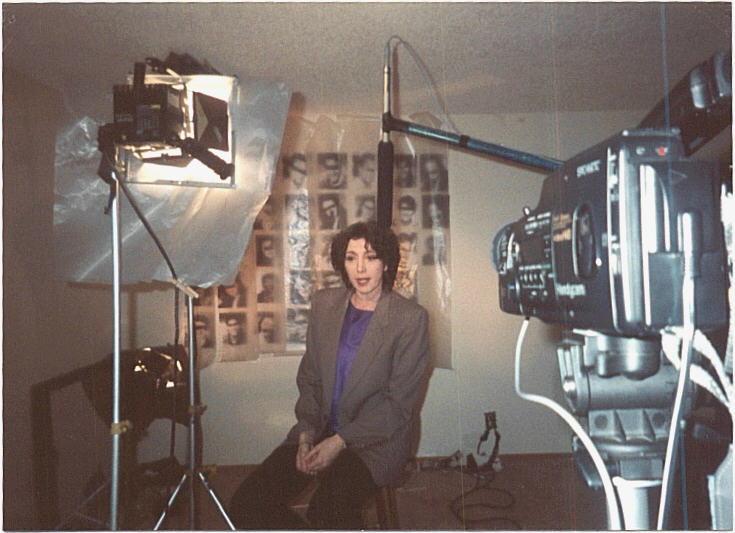 Call me egotistical, but, objectively, really, I found when watching the movie, that just the TV show part of the film could stand by itself and be pretty interesting and funny. My character gives the background information about contestant killers while their taped submissions of slaughter and mayhem are shown. And since I am the TV host of my own show, "Movie Close Up," I really had the part down. By the way, you can see my show the 1st and 3rd Wednesdays of the month at 7:30 p.m. on both ComCast and RCN San Francisco Cable stations on Channel 29. I interview Bay Area filmmakers and show clips from their films as well as upcoming nationally released Hollywood fodder, film festival entries and international and U.S. independents.
But getting back to the film, Sean can give you much more information about the movie on his Naked Beneath the Water website. (See Sean, right.)
Click for a review by Film Threat. It doesn't mention me by name, but gives you an idea about the film.
But wait!! Since first making "Naked Beneath the Water," Sean has felt a sense of incompleteness. After hundreds of sleepless nights, he decided to write and shoot a few more scenes and change the ending. I couldn't be happier. I become a much more pivotal figure, more imposing, more powerful, and diabolical. Sean really wrote me a great scene. He even rose from the dead to make a comeback (recently added scenes below).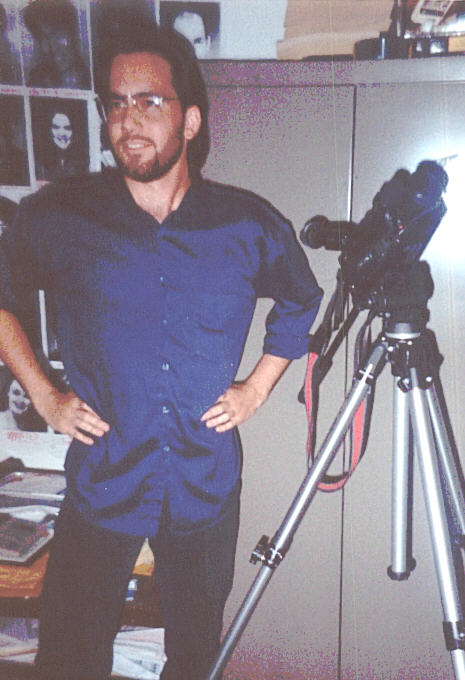 Sean in the power position