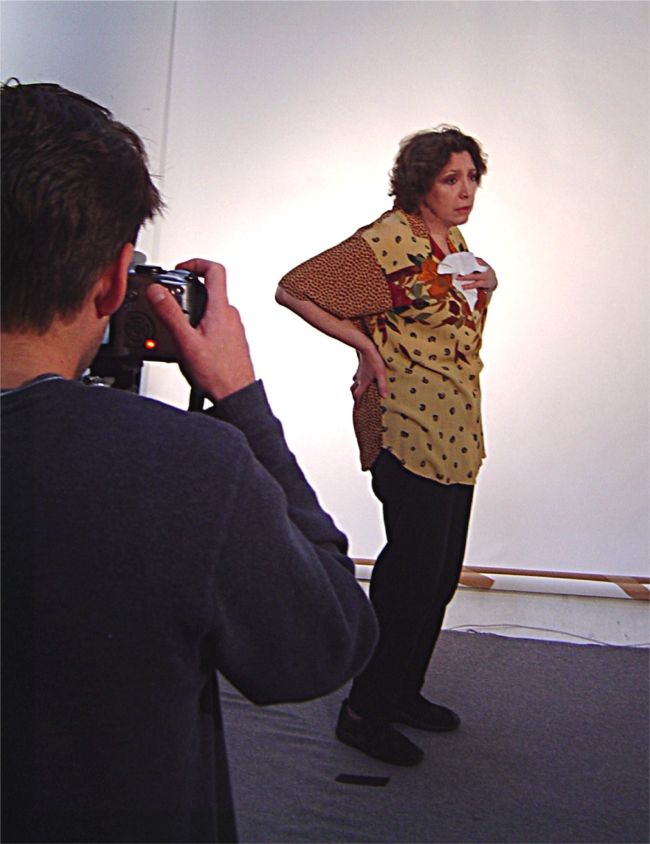 "Oh, how I suffer.
I am woman, here me complain."
The hero or heroine sits in his/her cubicle and several associates bother him/her to distraction. I am the "Too Much Info Woman." I complain about all my aches and pains, my headaches and my allergies, my coughs and my colds. And I never cover my nose and mouth when I cough and sneeze. Our hero/heroine has an assortment of weapons on the desk which he/she hurls at me and the other annoyers.
This was done in a series of photographs in pantomime that will be manipulated for the game. I enjoy playing the game and killing myself with paperclips, post-its, coffee mugs, and scotch tape rolls.