So, when Apple came out with its super simple Mac for people who pretty much wanted it just for Internet access, there was a big problem. Yes, they mostly wanted the computer for Internet use, but, jeez, how about a printer and a floppy drive? This Mac was way too simple. So, Apple immediately made some interface connections to sell to this market so people who had already bought this Mac could attached a drive and a printer.
Here's where I come in. I'm Jane MacUser and I need to learn how to install the interface and get rolling with the addition of my printer and/or floppy drive. I mimed the whole thing, expressing the fear, anxiety, insecurity, panic and eventual satisfaction with installing the interface. Ken lent his own voice to the over script, giving me stp-by-step directions. It was exaggerated and very funny so as to dispel all fears a non-technical person might have.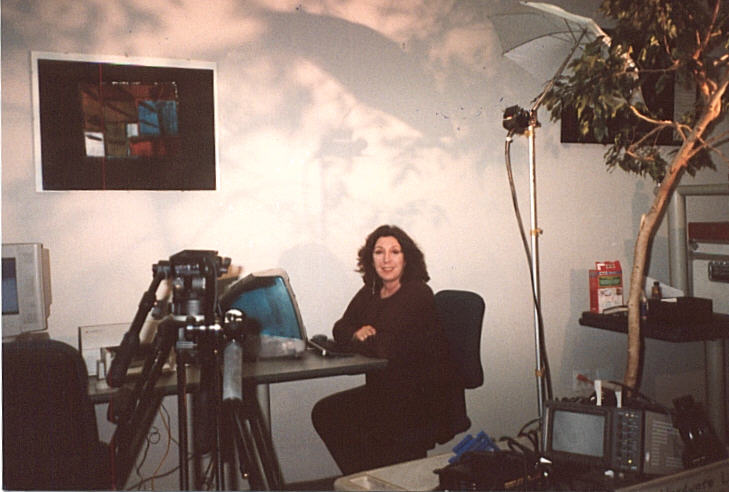 I feel good, I'm in charge, I've taken control of my life
and my Mac. Don't worry, the camera is around somewhere.