A terrorist or an alian? This being goes from house to house, sometimes to run away from a security specialist, sometimes to examine human nature and emotion.
I played a cameo -- one sad, lonely woman staring off into the distance. The being walks right past me without my noticing.
The writer/director and crew of this feature preferred anonymity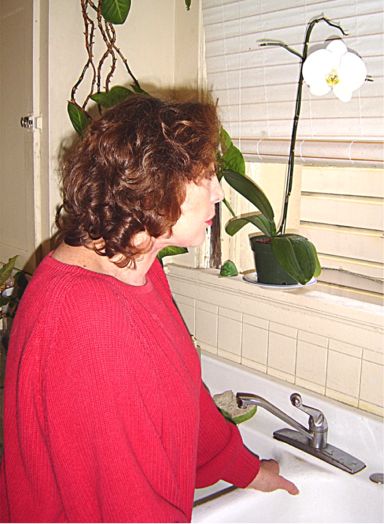 Doing the sad gaze.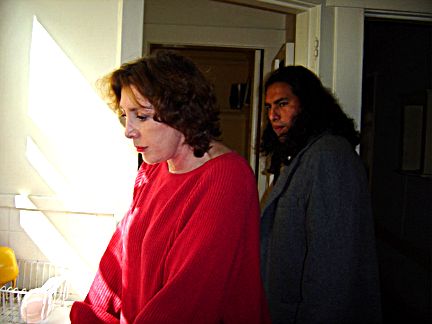 I never even sensed his presence..