Joe Sullivan, Jeffrey M. Anderson and Martin Azevedo decided to make a rock and roll movie. Two guys, Martin and Jeffrey, start a band because they want to be famous.
Joe also plays a filmmaker with a grant who uses the band as his subject, hoping they will rise from obscurity to fame -- or his doc is going to be a waste of time.
As luck would have it (good or bad), Marty and Jeff get on a radio show and say something as stupid as John Lennon saying the Beatles are more popular than Jesus. They say their band is more popular than Kurt Cobain.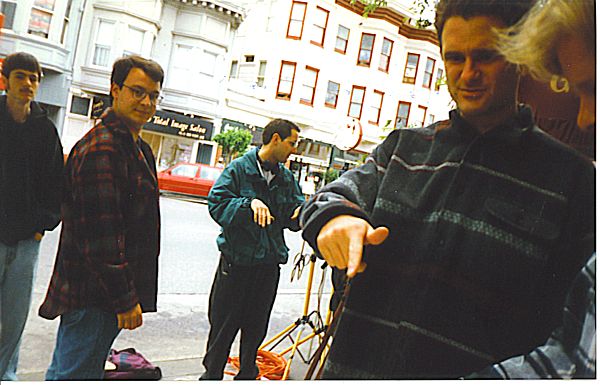 The crew assembles on Clement Street for my scene.