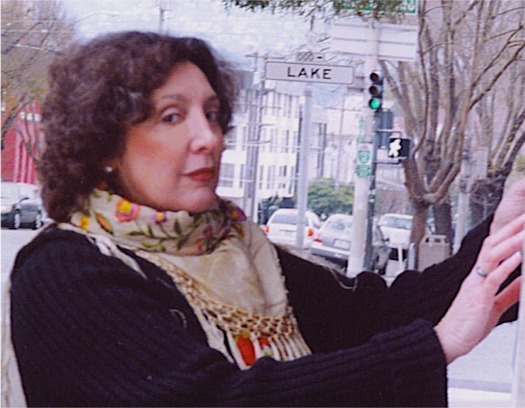 Here I, Bonnie Steiger am putting the sign on the
temple announcing my son's Bar Mitzvah reception
Ashley was a film student at the Academy of Art University at the time. She told me that, sadly, much of this film is autobiographical. Simply, if possible, the story is -- I, Barbara, divorced my first husband, Artie, got a great settlement thanks to my divorce attorney, Mark, whom I later marry. My ex-husband and I have a teenage daughter, Abby. My present husband has a son, Michael, from a previous marriage. Artie has remarried to Julie, who is very bitter about my lucrative settlement, and they have a 13 year old son, Robbie. My second husband, Mark, and I also have a 13 year old son, David. It's time for their Bar Mitzvahs.