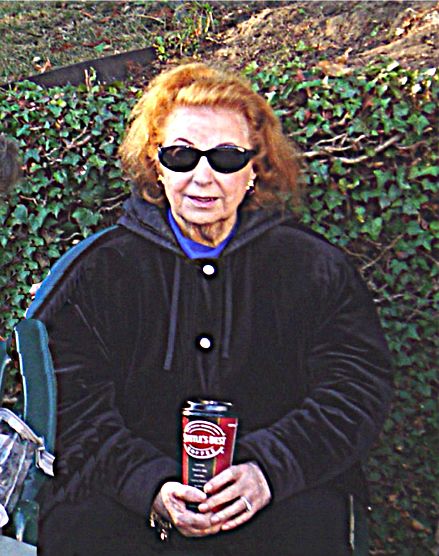 Okay, here's the real star of the film, Stella Radley, played by Yvelyn Alexander. She patiently waited most
of the day for her drive by scene. Her scene of finding her husband dead that
morning was shot previously.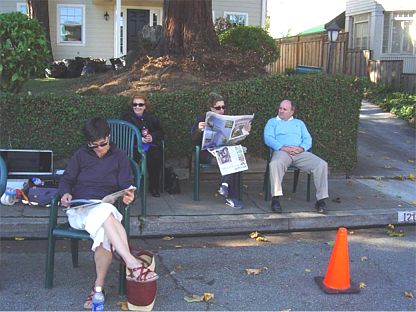 Waiting in the wings (in this case, street) from
l to r, Carol Koffel who graciously donated her car for the scene, Yvelyn Alexander,
Kari Wishingrad, Andre Mathieu.
Time was taken to meticulously set up each shot and I'm sure it will show in the final product.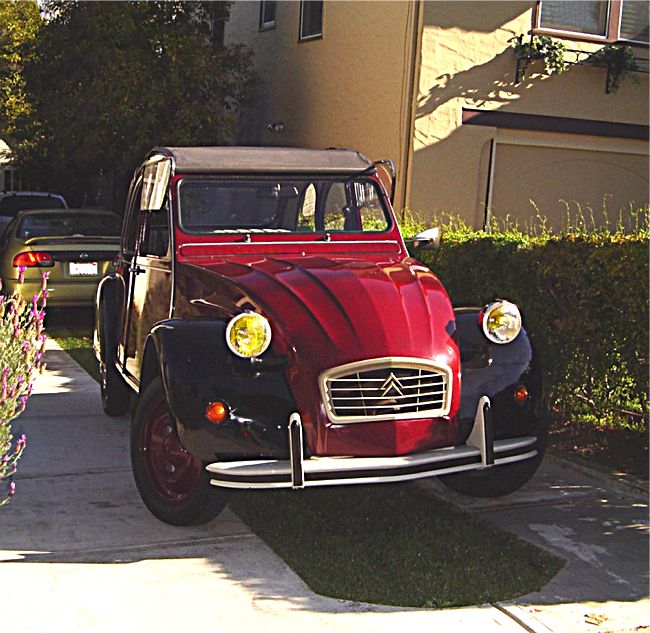 The Deux Chevaux also patiently awaits its shot. I fell in love with this very low cost, 2 horse power Citreon years ago in Europe. It meets no safety standards and is illegal in this country ... after a certain date. This little beauty got here before it was outlawed.