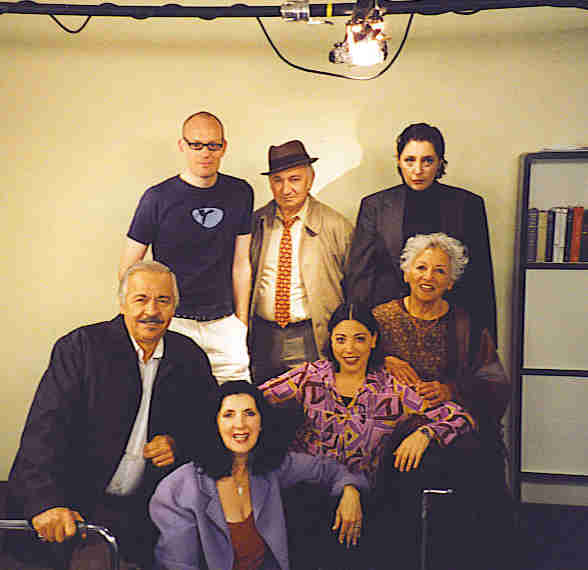 This was only a 5 minute scene that D'Elia/La Rocco Productions used as a marketing tool to find backers.
From top left: director-co-script writer-co-editor-co-producer Michael La Rocco, grandpa-Joe Bellan, Dr. Spence-me-Bonnie Steiger; second row: Dad-Ed Vasgersian, Mom-Barbara Van Dermeer (a bit low), Tina/Groucho-Tina D'Elia, Grandma-Vilma Vitanza. Not pictured: cinematographer Dan Schmeltzer and editor Josh Churchill.
Groucho has shown at the San Francisco International Lesbian and Gay Film Festival, San Francisco, on June 26, 2004, to a packed house of enthusiasts.